Program Coordinator: Karen Dacey
Phone: 828-859-9230
Outreach Coordinator: Pam Hilsman
Phone: 864-444-7633
Fax: 828-859-5364
301 N. Trade St., Tryon, NC 28782
Email:
Karen: polk@bbbswnc.org
Pam: pamh@bbbswnc.org
Polk News: Events & Important Dates
Polkin' Around – Aug-Sept 2014
Happy Anniversary!
BS Lin Savage, LS Brittany–3 years
BB Alan Maurer, LB Abdias–3 years
BS Lynne Parsons, LS Josie–1 year
Congratulations to our BBBS 2014 graduates: LS Hannah & LB Kyle!!
Our thanks to the best pool party hosts ever, John & Shawn Matthew, for another backyard hotdog picnic extravaganza! We are grateful to Bigs Anthony & Mollie LeBude, Lin Savage, Sue Anderson & LS Nathalie for all the wonderful picnic treats.
To help your Littles discover his/her interests visit: www.search-institute.org/sparks
BBBS events:
Horseback riding on September 27!!
Spots are still available! Limited to 14 matches! A grant from the Glass Foundation will cover the cost of Littles at $25 each. Bigs will need to mail a check for $25 payable to Big Brothers Big Sisters to our office…
BBBS, 50 S. French Broad Avenue, Suite 213  Asheville, NC   28801
Once we receive the check we'll sign you up. This is a $10 discount from the normal price. (Polk Bigs qualify for a $25 reimbursement from our enrichment fund)
Details:  Sandy Bottom Trail Rides
Date: 

Saturday, Sept. 27 at 2:00

  (arrive at 

1:30

)
Location: 1459 Caney Fork Rd.  Marshall, NC 28753
One hour guided ride. Littles age 6 and older can ride alone on a horse. All riders must wear a helmet that Sandy Bottom Trail Rides provides.
Polk County Library news: Library card sign-up month: all youth up to age 18 who get a new PC library card get a prize and chance to win a $75 gift certificate to the Book Shelf.
Afternoon Adventures starts back in Sept for grades K-5 Tues at 4:PM, and alternate Mondays in Saluda with Sam the therapy dog for Sam's Reading Buddies at 4:PM.
FLATROCK PLAYHOUSE is now offering passes for a few Preview performances only,  so please carefully note show dates:
Oct 2-4–A Funny Thing Happened on the Way to the Forum, mainstage
Nov 20-22–A Christmas Carol, mainstage
Additional events:
Area Opportunities:
Felburn Foundation Nature Library, 3161 Hwy 176 next to Caro-Mi, open M-W-F, 12-6, (828) 859-6745, call for info on expanded hours.
There are lots of children's activities at Hands On! A Child's Gallery in Hendersonville: 828-697-8333, www.handsonwnc.org.
The Hendersonville Museum under the old courthouse downtown is free and open on Sundays from 1-5 p.m. www.hendersoncountymuseum.com
KidSenses Children's Museum in Rutherfordton, (828) 286-2120, www.kidsenses.com
For hiking, visit
The Norman Wilder Forest for a moderate 2-3 mile hike, Hwy 176 & Tau Rock Vineyard Rd, Tryon.
The trailhead to the Blue Wall Preserve is on Dug Hill Road off Lakeshore Drive on Lake Lanier.
FENCE has miles of hiking trails.
WNC Nature Center, Asheville: Free admission for Littles when their Bigs show participant cards.
For more regional discounts, visit our organization's webpage at www.bbbswnc.org – Match Central.
Local Discounts:
Flat Rock Playhouse – Free tickets for select plays, contact BBBS.
Chimney Rock Park – Big pays, Little gets in free.
Pearson's Falls is offering Polk Bigs/Littles free admission (regularly $5 ages 13 up, $1 ages 6-12) once per year. Present your BBBS ID card at the gatehouse. Pearson's Falls is open, 10-5 M-Sat, noon-5 Sun. For info visit www.pearsonsfalls.org.
Check out these regional websites:
Polk County Public Library Online Resources: Freegal: Download free music! Reading Rockets: Reading comprehension and language arts teaching strategies for kids. 
Homework help and other online learning tools from NC LIVE (call the library for password to access resources, 894-8721 Columbus, 749-2117 Saluda), www.publib.polknc.org.
For homework help via Polk County Library visit: www.nclive.org/browse/homeworkhelp
For more area activities:
www.funthingstodointhemountains.net
More About BBBS Polk County: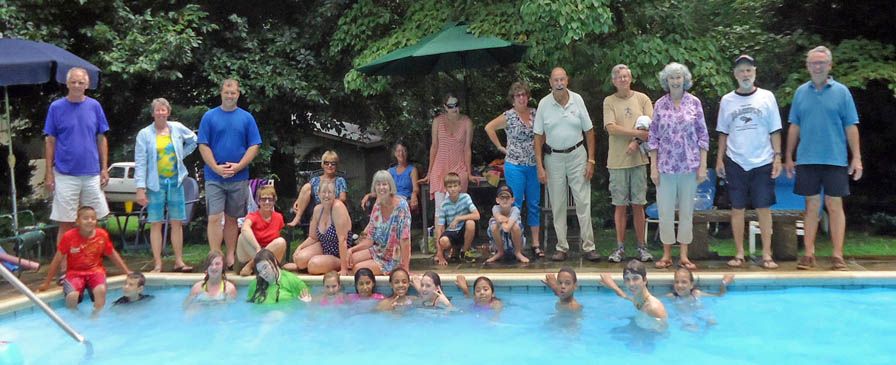 Programs
Traditional Program: Volunteers are matched with Littles and develop friendships through outings in the community.
M&M: Volunteers spend one hour a week one-on-one with a student who needs a little extra attention at school. Schools served: O P Earle, Polk Central, Saluda and Tryon Elementary schools.