Program Coordinator: Karen Dacey
301 N. Trade St.
Tryon, NC 28782
Phone: 828-859-9230
Email: polk@bbbswnc.org
Fax: 828-859-5364
Polk News
: Events & Important Dates
Polkin' Around                                                                        April 2014
Happy Anniversary!
BS Helen Byrd                    LS Allie         6 years
BB Bob Montgomery           LB Don'tae      6 years
BS Sharon Kolbye               LS Jenifer      4 years
BS Amy Brucksch                LS Elizabeth   4 years
BB Anthony LeBude            LB Samuel     1 year
BS Mollie LeBude               LS Mari Lee   1 year
April Fools Festival Festivities downtown Tryon, Saturday, April 5, 2014:

9:00 am until 10:30 am at Tryon Health & Fitness

Pre-festival Zumbathon where participants can join the fun with canned goods for admission to benefit Thermal Belt Outreach. For information, call Tryon Heath & Fitness at 828-859-5935

11:00 am to 3:00 pm St. Luke's Plaza

Family Activity Area: Entertainment and activities for the whole family, including our newest foolish adventure, a Scavenger Hunt around downtown Tryon with great prizes for this "foolishness!"

The Inaugural Mad Hatter's Upcycle Hat Contest: Fun for all ages! Create your own fun hat with re-purposed materials. Note: The contest will be held after the outhouse races. Contact Christine Mariotti cmariotti@windstream.net.

Depot Plaza

Enjoy beverages, baked goods and much more by vendors from Polk County Farmer's Market, the TDDA, Jose's pizza wagon, and Landrum JROTC and others! Anyone who wishes to have a reasonably priced booth at the festival, contact Cindy Viehman at 828-817-4993.

Trade Street

Parade: Starting around noon. It's all about having fun so everyone is invited to enter the Parade of Fools! Starting at New Market and Ending at Howard Street. Contact Edith Bond to join in the fun at 828-289-4958.

And then…back to St Luke's Plaza for the Mad Hatter's Upcycle Hat Contest and Scavenger Hunt drawing for prizes!

Contact : Cindy Viehman 828-817-4993 https://www.facebook.com/TryonFoolsFest
The Hendersonville Museum under the old courthouse downtown is free and open on Sundays from 1-5 p.m.
http://www.hendersoncountymuseum.com/index.html
  To help your Littles discover his/her interests visit:
http://www.search-institute.org/sparks
April Calendar
  …Apr 1-6, The Nut Job, rated pg, Tryon Theatre, 859-6811. …Apr 2, Agriburbia presentation coordinated by BS Arlene Lulavage, Mill Spring Ag Center, 5:30 PM, free. …Apr 4, Spring hike, Walnut Creek Preserve, contact PAC office for more info. …Apr 4-6, PCHS spring musical – Aladdin, 7:PM, contact PCHS for more info. …Apr 5, April Fools Fest, Tryon, see above info. …Apr 6, Walk in the Woods, Saluda Community Land Trust, contact BS Betsy Burdett  at puzzlegully@tds.net for more info. …Apr 6, FENCE Armchair Traveler with Simon Thompson reviewing his birding visit in Colombia, 4:PM, refreshments will be served, FREE. …Apr 9-13, Non-Stop, rated pg-13 for violence, Tryon Theatre, 859-6811. …April 12-20, Polk Schools on Spring Break! …Apr 12, Landrum Easter Egg Hunt, 10:30 am. …Apr 16-20, Son of God, rated pg-13 for violence, Tryon Theatre, 859-6811. …Apr 17, Spring bird hike with Simon Thompson, FENCE, 8:AM, free. …Apr 17-19, The Fantasticks, Flat Rock Playhouse, free passes for Polk matches –        valid for Preview performances only. …April 20, Happy Easter! …Apr 23-27, Mr. Peabody and Sherman, rated pg, Tryon Theatre, 859-6811. …Apr 26, PAC walk. …Apr 26, Harmon Field benefit concert, bands playing 11:AM-8:PM. …Apr 27, Community Chorus Spring Concert, 3 pm, PCHS.
Polk County Public Library:
Teen Book Club
  The club meets on the third Thursday of every month at 4pm. For our April book, we're reading
The Forest of Hands and Teeth
by Carrie Ryan. Come to the meeting on April 17th to discuss and you'll also get a free copy of May's book (T
he Absolutely True Diary of a Part-Time Indian
by Sherman Alexie). We always have snacks and prizes. Call or come by the library to sign up and bring your friends.  
Teen Craft Night
  Stick around after book club on Thursday, April 17th (or come even if you aren't in the book club) for tie-dye fun and ice cream sundaes at 5pm! The first 10 teens to register for this program will receive a drawstring backpack to tie-dye. All are welcome to bring items from home to dye as well! RSVP to Jen at 828-817-8721 ext. 227 or jpace@polklibrary.org.
Columbus Afternoon Adventures

:
Afternoon Adventures is designed for children in grades K-5. This program is held on Mondays at 4pm at the Main Library in Columbus and on two Tuesdays per month at 4pm at Saluda Community Library. 
April 7th:
Kids Acting Workshop! John Calure from Tryon Little Theater will teach an acting/theater workshop. Snacks will be served afterwards.
April 14th:
Movie Matinee! Watch "Frozen" (rated PG) and enjoy popcorn/drinks.
April 21st:
Earth Day Celebration! We'll make crafts out of recycled materials, plant seeds to take home, and have snacks.
April 28th:
Martial Arts! Local instructor will teach a 45 minute class, followed by a board breaking demonstration. Healthy snacks will be served afterwards.  
Saluda Afternoon Adventures:
NOTE: This month (APRIL 2014) Saluda Afternoon Adventures will be on the 2nd and 5thTuesday!
April 8th:
Movie Matinee! Watch "Frozen" (rated PG) and enjoy popcorn & drinks.  
April 29th:
Martial Arts! Local instructor will teach a 45 minute class, followed by a board breaking demonstration. Healthy snacks will be served afterwards.
Area Opportunities:
Felburn Foundation Nature Library, 3161 Hwy 176 next to Caro-Mi, open M-W-F, 12-6, (828) 859-6745, call for info on expanded hours.
There are lots of children's activities at Hands On! A Child's Gallery in Hendersonville: 828-697-8333, www.handsonwnc.org,
KidSenses Children's Museum in Rutherfordton, (828) 286-2120, http://www.kidsenses.com/
For hiking, visit 1) the Norman Wilder Forest for a moderate 2-3 mile hike, Hwy 176 & Tau Rock Vineyard Rd, Tryon. 2) The trailhead to the Blue Wall Preserve is on Dug Hill Road off Lakeshore Drive on Lake Lanier. 3) FENCE has miles of hiking trails.
WNC Nature Center, Asheville: Free admission for Littles when their Bigs show participant cards.
For more regional discounts, visit our organization's webpage at www.bbbswnc.org – Match Central.
Local Discounts:
Flat Rock Playhouse – Free tickets for select plays, contact BBBS.
Chimney Rock Park – Big pays, Little gets in free.
Pearson's Falls is offering Polk Bigs/Littles free admission (regularly $5 ages 13 up, $1 ages 6-12) once per year. Present your BBBS ID card at the gatehouse. Pearson's Falls is open, 10-5 M-Sat, noon-5 Sun. For info visit www.pearsonsfalls.org
Check out these regional websites:
Polk County Public Library Online Resources: Freegal: Download free music! Reading Rockets: Reading comprehension and language arts teaching strategies for kids. 
Homework help and other online learning tools from NC LIVE (call the library for password to access resources, 894-8721 Columbus, 749-2117 Saluda), http://www.publib.polknc.org.
For homework help via Polk County Library visit: http://nclive.org/browse/homeworkhelp
For more area activities:
http://www.nc-mountains.org/event
http://www.funthingstodointhemountains.net
More About BBBS Polk County: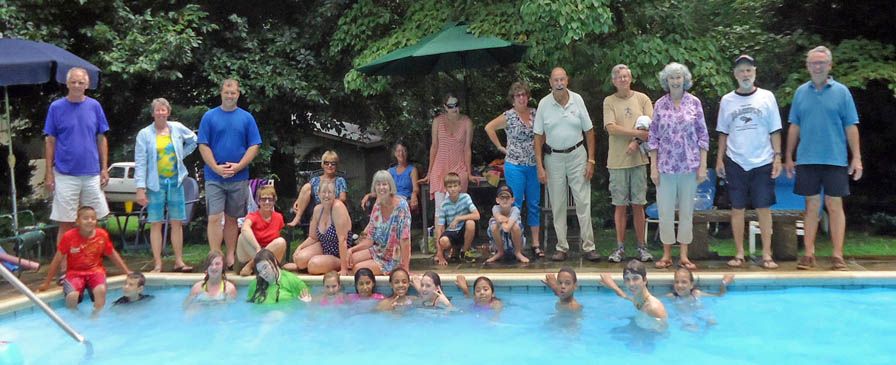 Programs
Traditional Program: Volunteers are matched with Littles and develop friendships through outings in the community.
M&M: Volunteers spend one hour a week one-on-one with a student who needs a little extra attention at school. Schools served: O P Earle, Polk Central, Saluda and Tryon Elementary schools.