Program Coordinator: Karen Dacey
301 N. Trade St.
Tryon, NC 28782
Phone: 828-859-9230
Email: polk@bbbswnc.org
Fax: 828-859-5364
Polk News
: Events & Important Dates
Polkin' Around                                                                        January 2014
We hope you all enjoyed your holidays!
  Best wishes for a
Happy New Year! 
January is National Mentoring Month
: We're very grateful for all of our wonderful volunteers!
Happy Anniversary

!
BS Arlene Lulavage          LS Hannah    10 years!!!
BB Michael Veatch           LB Erik          6 years
BB Dan Dworkin               LB Aaron       1 year
Mark your calendar!  Have a HeART for Big Brothers Big Sisters fundraiser at the Upstairs Artspace, Jan 31-Feb 14. Volunteers will be needed for the opening and closing receptions. More info to come via email.
* Afternoon Adventures is designed for children in grades K-5. This program is held on Mondays at 4pm at the Main Library in Columbus and on 1st & 3rd Tuesdays at 4pm at Saluda Community Library. Activities include board games, crafts, and movies. Teen Book Club meets at the Main Library on the 3rd Thursday of each month at 4pm to discuss the current book. Books are free and snacks are served.
…Jan 5-Feb 9, Girls' soccer clinic; Middle School girls: 1-2:30PM; High School girls, 2-3:30 pm. Bring sneakers and cleats. Contact George Alley, george-alley@hotmail.com.
…Jan 5, Concordiae: Singers of Ecclesiastical Music Concert, Holy Cross Episcopal Church, Tryon, 5pm.
…Jan 6, *Afternoon Adventures: Board Games & Snacks, Polk Library, Columbus, 4pm, free.
…Jan 7, *Afternoon Adventures: Board Games & Snacks, Saluda Library, 4pm, free.
…Jan 8 – 12, Hunger Games: Catching Fire, rated PG-13 for violence, Tryon Theatre, 859-6811.
…Jan 9, Drum Circle, Polk County Public Library, 5:30-7:30pm
…Jan 13, *Afternoon Adventures: "Despicable Me 2" (rated PG), popcorn & drinks, Polk Library, Columbus, 4pm, free.
…Jan 15-19, Frozen, Disney animated film rated PG, Tryon Theatre, 859-6811.
…Jan 16, *Teen Book Club, Polk Library, Columbus, 4pm, free. "For our January book, we're reading Miss Peregrine's Home for Peculiar Children by Ransom Riggs. Come to the meeting on January 16th to discuss and you'll also get a free copy of February's book (The Raft by S.A. Bodeen) and one lucky member will win a prize! Snacks will be served. Call or come by the library to sign up! We still have a few copies of Miss Peregrine's Home for Peculiar Children left to give out as well. Bring your friends!"
…Jan 18, Business and Community Expo, PCHS gym, 12noon-5pm, free. A perfect opportunity for older Littles to get exposure to the local business world. Businesses will have giveaway items.
…Jan 18, Martin Luther King Jr Celebration, Tryon Fine Arts Center, 7 pm,
…Jan 20, Martin Luther King, Jr day. Polk Library and other area services will be closed.
…Jan 21, *Afternoon Adventures: "Despicable Me 2" (rated PG), popcorn & drinks, Saluda Library, 4pm, free.
…Jan 27, *Afternoon Adventures: Chinese New Year Party: Crafts, food, and bust open a dragon piñata! Polk Library, Columbus, 4pm, free.
Low Income Energy Assistance Program to help for one-time payment for heating bills. Applications due Feb 1-March 31 for eligible households. Parent/guardian call Polk Co DSS at 828-899-2100. Thermal Belt Outreach Ministry also provides some heating assistance and food pantry supplies.
Additional events:
Foothills Children's Chorus, Mondays 7-8:PM, Sunnydale,Tryon. FREE group voice lessons with concerts planned for Labor Day and Christmas. 894-4121 for info.
Area Opportunities:
Felburn Foundation Nature Library, 3161 Hwy 176 next to Caro-Mi, open M-W-F, 12-6, (828) 859-6745, call for info on expanded hours.
There are lots of children's activities at Hands On! A Child's Gallery in Hendersonville: 828-697-8333, www.handsonwnc.org,
KidSenses Children's Museum in Rutherfordton, (828) 286-2120, http://www.kidsenses.com/
For hiking, visit 1) the Norman Wilder Forest for a moderate 2-3 mile hike, Hwy 176 & Tau Rock Vineyard Rd, Tryon. 2) The trailhead to the Blue Wall Preserve is on Dug Hill Road off Lakeshore Drive on Lake Lanier. 3) FENCE has miles of hiking trails.
WNC Nature Center, Asheville: Free admission for Littles when their Bigs show participant cards.
For more regional discounts, visit our organization's webpage at www.bbbswnc.org – Match Central.
Local Discounts:
Flat Rock Playhouse – Free tickets for select plays, contact BBBS.
Chimney Rock Park – Big pays, Little gets in free.
Pearson's Falls is offering Polk Bigs/Littles free admission (regularly $5 ages 13 up, $1 ages 6-12) once per year. Present your BBBS ID card at the gatehouse. Pearson's Falls is open, 10-5 M-Sat, noon-5 Sun. For info visit www.pearsonsfalls.org
Check out these regional websites:
Polk County Public Library Online Resources: Freegal: Download free music! Reading Rockets: Reading comprehension and language arts teaching strategies for kids. 
Homework help and other online learning tools from NC LIVE (call the library for password to access resources, 894-8721 Columbus, 749-2117 Saluda), http://www.publib.polknc.org.
For homework help via Polk County Library visit: http://nclive.org/browse/homeworkhelp
For more area activities:
http://www.nc-mountains.org/event
http://www.funthingstodointhemountains.net
More About BBBS Polk County: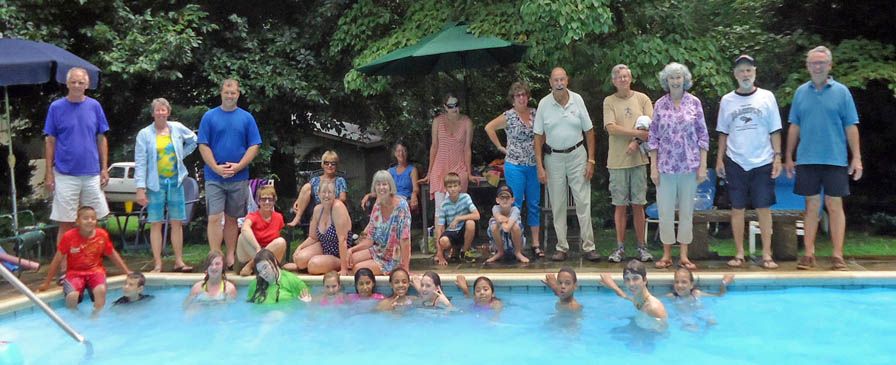 Programs
Traditional Program: Volunteers are matched with Littles and develop friendships through outings in the community.
M&M: Volunteers spend one hour a week one-on-one with a student who needs a little extra attention at school. Schools served: O P Earle, Polk Central, Saluda and Tryon Elementary schools.